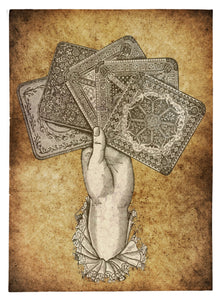 Tarot Class 101
Regular price $50.00 Sale
Tarot 101 
PLEASE READ ALL INFORMATION :

Instructor: Sydney Bridges ~ Professional Tarot Reader at The Magickal Earth and a Published Author in Cartomancy Magazine.

Cost of class: $50 ( Fee includes a $5 store credit) 
REGISTRATION AND PREPAYMENT IS NECESSARY AND CAN BE DONE AT LINK PROVIDED

There's a lot of information out there if you're interested in reading the Tarot, and it can be a little overwhelming to sort through it all. This class will help you build a basic framework for your studies in the future.

In this class you will receive foundational knowledge of each of the 78 tarot cards. You will also receive handout information which will serve as a basis for building on your intuition.

In the past this has been a very popular class, space is limited so don't delay if you are interested in attending.

You may contact Sydney @ sydneybridges1@gmail.com if you have questions not answered here.