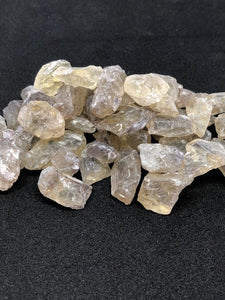 Golden Labradorite Tumbles
Golden Yellow Labradorite is a stone that assists you to better manage your personal power. It has the golden solar energy and has a masculine vibration, so is a stone to use to balance your energy. It is especially powerful when combined with lovely Rainbow Moonstone crystals, the premier stone of the feminine vibration, and the stone of the Goddess.
If you place one of these crystals under your pillow, it will ensure that you will wake up in the morning feeling eager to get on with what you have planned for your day.
Its energy helps to strengthen your creative gifts, so put a piece in your pocket if you need to give your creativity a boost.
Golden Yellow Labradorite gives you the wonderful attribute to connect you to the Great Central Sun.
It has a male solar tone, and from the Great Central Sun comes the qualities of assertiveness, self confidence and physical vitality.
This marvelous quality is a highly valuable asset, as it aids you to let go of things that hold you back and embrace the new qualities that come through from using this golden yellow crystal.
This stone is a premier manifestation stone and if used consistently, it may manifest into your life what you give your attention to.
It is most important that you keep your predominant mental attitude positive while using it. If you wish to manifest money into your life, this is one of the stones that will aid you.